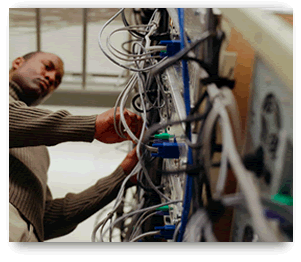 About Us
We are a member company of the D.F Holdings subsidaries with associate companies including AIICO Insurance Plc, Food Concept, XHS Nigeria, King's Guards Nig. Limited, NMS, Vital Pharmaceutical Limited, D.F Marketing and Sambooketer Nig. Limited.
Our company is primarily focused on the Marketing, Supply. Network installation, Integration, Support, Consulting, Customer Training and the provision of total telecommunications and information technology solution and services.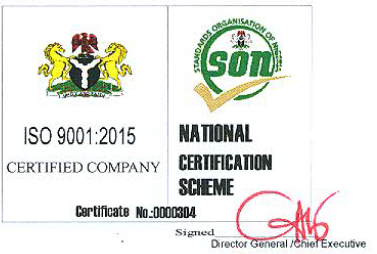 We are committed to enhancing ultimate customer satisfaction through solving of communication problems, provision of prompt engineering services to our clients, deployment of highly skilled personnel and using high quality and state-of-the-art testing equipment in our services.
Is to be the best telecommunications service support company in Africa providing first class cutting edge telecom support service.
Quality Policy Statement
Blue Chip Communications Limited in accordance with our strategic direction is committed to the provision of turnkey telecommunication, integrated power solutions and managed services in line with applicable stakeholders' requirements in order to meet and exceed their expectations.
We achieve this through the deployment of highly skilled personnel and using state-of-the-art equipment.
We are also committed to ensuring regular review of our processes in line with ISO 9001:2015 Standard through continual improvement of our quality management system.
High Quality Service Providers
IPC Certified on Repair/Rework and Modification of Printed Boards & Electronic Assemblies

Provide repair and return services for Microwave in Nigeria.

Run the only Microwave repair centre in Nigeria with Local repair team and local inventory (Joint 

Investment of $1.5m)

One of the first local contractors to provide Turnkey Cell Site development for MTN

Responsible for Installation, Testing and commissioning of the first 

longest SDH Microwave 

(consisting of 160hops of SDH radios) for MTN

Providing local logistic supplier (Custom, Warehousing & Inventory Management) for Harris, 

Gilat, Celtel etc

Availability of Strong financial capacity both offshore and local using HARRIS-STARTEX radios in 

the deployment